Meet Dr. Stephanie Coursen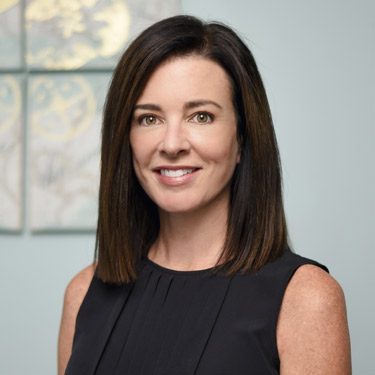 For almost two decades, Dr. Coursen has partnered with her husband, Dr. Curt Bannister, in bringing the best in pain-relief care to the Erie community. She enjoys treating all cases from neck pain to headaches to low back pain and sciatica.
Additionally, Dr. Coursen saw the benefits of chiropractic care during her pregnancies and realized the need for care during her patient's pregnancies, not only for pain, but for easier deliveries. Dr. Coursen also thinks that chiropractic care is important for children. Many kids have pain, but don't get treated and end up with lifelong spinal problems that could have been corrected as children. She is trained to teach parents stretches for their babies born with torticollis.
Deciding to Become a Chiropractor
Dr. Coursen always knew that she wanted to be a doctor, so she pursued an undergraduate degree in biology/pre-med at the University of Pittsburgh. While there, she developed a painful low back problem. She went to a traditional medical doctor for a couple of years who kept telling her that her tailbone was bruised and that it would heal on its own. This condition made it difficult to sit in the hard college room chairs for any length of time without intense pain.
So, after two years and the "bruise" was still there, her mom and dad who had always seen chiropractors suggested that she be checked by a chiropractor which she did. After three weeks of chiropractic care, the pain was GONE! That made Dr. Coursen's mind up that she wanted to be a chiropractor and help others get rid of their pain in this gentle non-invasive way.
Dr. Coursen graduated from Pitt with a Bachelor of Science then went on for another four years to receive her Doctor of Chiropractic from Life University in Atlanta, Georgia. She received the Chiropractic Clinical Excellence Award while at Life University. She is now an active member of the Pennsylvania Chiropractic Association.
Community and Family Involvement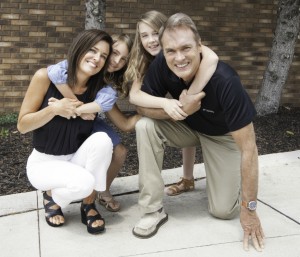 Dr. Coursen is the mother of three daughters and enjoys camping, hiking, kayaking, skiing, snorkeling and watching movies with her loving family.
She and Dr. Bannister also often fly their plane to Cat Island, Bahamas which is a more southern remote island. It is known for its landmark, Mt. Alvernia, the highest point in all of the Bahamas. There is no chiropractor on Cat Island. The residents often suffer years with neck and back pain or have to pay to fly to Florida to be treated. So, Dr. Coursen and Dr. Bannister have yearly volunteered their services at any time of day or night to anyone in need on Cat Island. Dr. Coursen finds her experiences on Cat Island very rewarding.
CHIROPRACTIC CARE »
The experienced and professional care at our patient-centered clinic is all about you. We feature same-day and Saturday visits, and walk-ins are always welcome. Contact us today for an appointment; we accept most insurance plans!

Chiropractor Erie | (814) 864-2225