Frequently Asked Questions
At our practice, we want our patients to feel confident and comfortable in their care. Here are just a few of the most commonly asked questions that we encounter in our office.
Once I start care, do I have to come in for the rest of my life?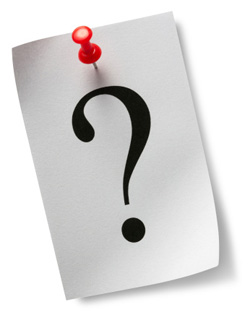 The answer to this question is "no." Once we've successfully eliminated your pain and corrected any underlying problems, many patients opt to receive ongoing chiropractic adjustments as a means of maintaining good function and a sense of well-being. If you want to continue to experience the benefits of optimal health, we encourage you to come in for periodic check-ups. The choice is entirely yours, however.
Do you accept insurance?
Yes, our office does accept most insurance, and we'll be able to tell you the status of your coverage once we've received your insurance information. You're also not required to have a medical referral to be a patient in our office, whether it's for regular chiropractic treatment, or care designed to help with the trauma related to an auto accident injury.
Do you recommend exercise for your patients?
Yes, we do. We have a variety of customized exercise programs to assist with the rehabilitation necessary for trauma-related injury. We also like to emphasize the importance of consistent exercise and sound nutrition in the forming of new, empowering lifestyle habits.
Ready to Get Started?
We enjoy an open, ongoing dialogue with our patients to assist them in being free of pain. We want you to experience the many good things that life can offer when your health is optimized. We feature Saturday and same-day appointments, and walk-ins are always welcome. Contact us today for an appointment!
CONTACT US »

FAQs at Neck & Back Center of Erie | (814) 864-2225