Chiropractors Erie for Pain Relief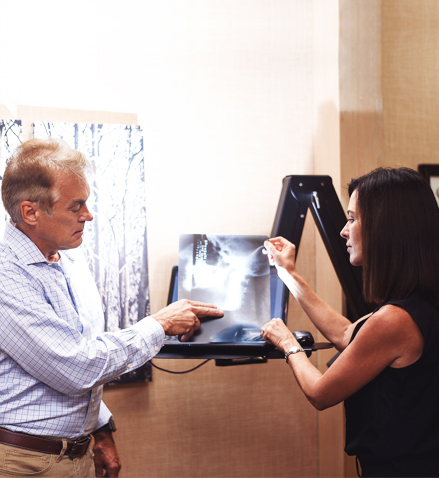 Feel Great at Neck & Back Center of Erie
Erie Chiropractors Dr. Curt Bannister , Dr. Stephanie Coursen and Dr. Dan Maybee offer the best in pain relief and wellness optimization, with an emphasis on state-of-the-art physical therapy healing modalities. They provide patients with gentle, individualized treatment that help people with not only neck and back pain, but also headaches, carpal tunnel, shoulder and TMJ pain, school sports injuries and pain during pregnancy.
Gentle, Patient-centered Care
Our patients prefer a gentle, safe and natural approach to health care that doesn't require dangerous surgical intervention or the uncertainty of drug interaction. In our office, patients rely on our decades of experience to eliminate pain and re-ignite their natural state of energy and vitality
One of our best practice features is the results we achieve. This consistent attribute is why our office receives so many accolades and sincere referrals from those we serve. It's our mission to deliver exceptional chiropractic care in an environment that's warm, friendly and caring, and we invite you to join our practice family when the time is right for you.