Meet Dr. Daniel Maybee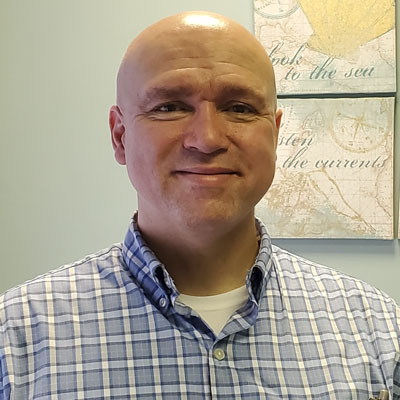 For over a decade, Dr. Maybee has been providing quality chiropractic care to patients from all walks of life.
Dr. Maybee attended Erie Community College, receiving his Associates Degree in Science. He then attended Life Chiropractic College West in California where he received his Doctor of Chiropractic degree.
Inspiration to Pursue Chiropractic
He was inspired to become a chiropractor when he was 17 years old, and he threw his back out. "The pain was so intense; I wouldn't want anyone to experience such pain." He enjoys helping people heal their pain and optimizing their health through chiropractic care.
Dr. Maybee also served in the United States Navy for four years and was honorably discharged, receiving numerous commendations for his service. When he is not caring for patients, Dr. Maybee enjoys watching movies, exercising, going for long walks, and spending time with his wife, Colleen.
Ready to Get Started?
Contact us today to make an appointment.
CONTACT US »

Dr. Dan Maybee Erie | (814) 864-2225