Meet Dr. Curt Bannister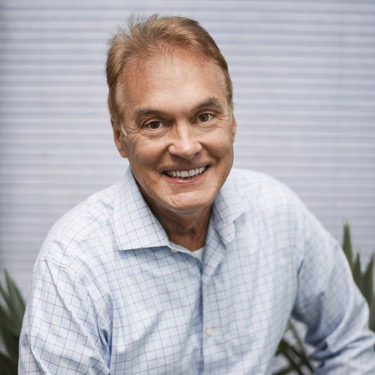 For almost two decades, Dr. Bannister has provided the community of Erie with his exceptional skill and expertise in helping patients recover from physical trauma, particularly the spinal damage that results from automobile collision. At Neck & Back Center of Erie, we offer our patients an array of integrative choices when it comes to pain relief and wellness optimization, with a special emphasis on injury rehabilitation.
The Concept of Good Health Began Early
While growing up, Dr. Bannister's family business was a health food store. It was one of the first health food emporiums in Erie and his parents were adamant about two things: good nutrition and the benefits of chiropractic care. "My mother was a true visionary and always emphasized a natural approach to health and vitality." Dr. Bannister embraced this philosophy as well, and subsequently received his Doctor of Chiropractic degree from Life University in Atlanta, Georgia.
A Passion for Clinical Excellence
During his university internship, his talent for adjusting became well-known, and he developed the largest student practice in the history of the school. He additionally passed stringent state and national boards with diplomate status, and was the recipient of the prestigious Clinical Excellence Award. During his career, Dr. Bannister has also earned recognition in the following areas:
He is the only doctor in Erie to have received a master's certification to perform permanent medical impairment ratings.
Dr. Bannister is the only chiropractor in his community to have received certification as a chiropractic rehabilitation doctor.
Hospital privileges have been granted to Dr. Bannister, the only chiropractor given such an honor in his city.
Outside the Office
Dr. Bannister is also a pilot, and has spent countless hours flying to different cities and countries to further his knowledge. He also enjoys spending time with his wife and three daughters. We'd love to welcome you as a new patient. We offer years of experience and results-oriented care to help you feel great again. We offer Saturday hours and feature the best in on-site digital X-rays. Contact us today for an appointment!

TESTIMONIALS
Dr. Bannister is truly the best at what he does. After 3 pregnancies and a car accident I was really struggling. I've been coming to the neck and back center weekly for a while now and its made the utmost difference in how I am able to go about my day to day life. The staff are always helpful and polite. The atmosphere is very relaxing and tranquil. Thank you Dr. Bannister & The Neck & Back Center.

The staff at The Neck & Back Center of Erie is so warm and inviting that I always look forward to seeing their smiles when I walk in the door. It didn't take long for them to all know and greet me by name.
I require chiropractic care for a variety of issues, including chronic migraines, a developmental hip problem, and multiple neck and shoulder injuries that I've sustained over the years. Dr. Curt Bannister has done a wonderful job of helping me cope long-term with all of these things, and even enabled my orthopedic doctor to indefinitely delay what was once an impending hip operation.
I also bring my autistic son to the office for treatment, when it is needed, and they are all very patient with him.
The office hours are convenient, including night and weekend availability. They send text reminders to my phone a day in advance, which is always an appreciated perk. They also work closely with my insurance companies, so that I don't have to spend my time making sure my services are covered.
Maybe best of all, they offer massage therapy services from some of the best in town, at great prices. (Ask for Eric! He's the man.)
I recommend the Neck and Back Center for anything from a slight crick in your neck to full corrective and therapeutic services following an accident.

Dear Dr. Bannister,

I truly want to thank you for helping me out over the years; I feel great now and always recommend you to anyone who asks me about chiropractic treatment. Treatment from you has continued to rid me of my neck pain, which was so bad when I first came to you, that I could not sleep at night. Furthermore my posture improved, and has remained good, from what originally seemed like my hips were rotated. I now also do not have chronic aches in my knees or back muscle tightness. It has been quite a while since my last treatment so that is a testament to your work.

For that I sincerely thank you.

You don't know what a wonderful feeling and relief I got after you worked on my spine! I can't tell you enough how much it meant to me, to be able to breath and not be tired, and to have energy. You sure are in the right profession. God has blessed your hands undefined touch!

Chiropractor Erie | (814) 864-2225