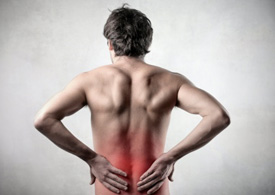 Did you know it's common that low back surgery fails? In fact, it happens so often that medical coders have a specific disease code for it. Low back pain, which usually occurs right around your belt line, can be devastating. As a doctor, I am sympathetic because I understand how pain can be debilitating. To make matters worse, your spouse or boss may have looked at you and said, "You seem fine. Maybe you're overreacting."
The Source of Your Low Back Pain
To get the care that you need to resolve your discomfort, it's essential to find the source of it. A disc bulge or degenerative osteoarthritis often cause low back pain. Both of these conditions can be successfully addressed with modern chiropractic methods. What is heartbreaking to see is that so many of our patients come in with substantial surgical scars from a low back surgery that failed.
Why Do so Many People Make This Mistake?
It's due to the severity of their pain. When you're presented with the consent form for surgery, all you can think is, "Please, take this pain away." Sadly, the long-term outlook is poor with the medical route. What initially may seem like a successful surgery can evolve a couple of years later where there are problems above and below the surgical site. You may find yourself in even more pain than you were initially.
What You Can Do
Are you or someone you know considering back surgery or experiencing discomfort? If so, we ask you to consider intelligent, conservative chiropractic before turning to more radical means. Contact Neck & Back Center of Erie today to schedule a consultation!